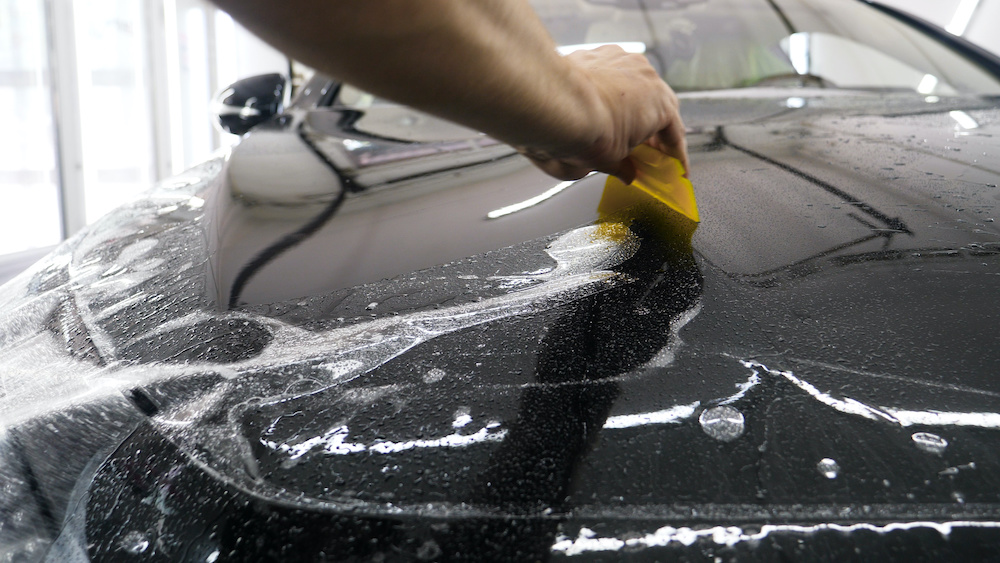 Paint Protection Film Fredericksburg
Paint Protection Film is a transparent film that is applied to the exterior of your vehicle. Getting paint protection film protects your vehicles from rock chips, scratches, and other forms of damage. It keeps your car's paint job looking great for years to come!
Fill out the short form below to receive a free quote on your next window tinting project!
Our team relies on products made and tested by some of the industry's top PPF suppliers, SunTek® Paint Protection Film.
With different finishes, SunTek's products look great on all types of vehicles and make sure your car is prepared for all kinds of things life (and the road) can throw at it.
We offer the following Paint Protection Films from SunTek®: 
Reaction (12 year warranty)
Ultra (10 year warranty)
Ultra Matte (10 year warranty)
Ultra Defense (10 year warranty)
Altered Black (10 year warranty)
Action Window Tinting is offering the following Paint Protection Films from SunTek® PPF: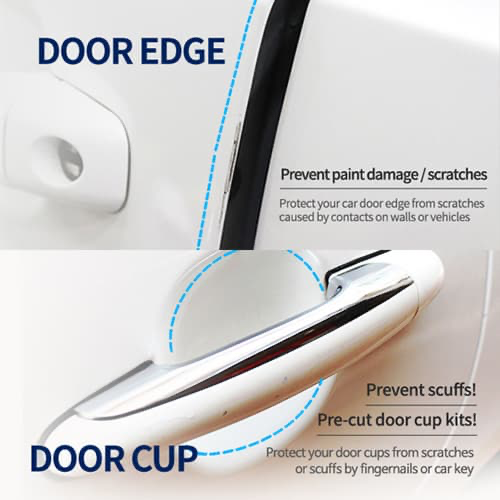 Door Edge Guard PPF: starting @ $25/door

Door Cups PPF: starting @ $25/door
protection for your doors
The areas around vehicle door handles get a lot of wear and tear from keys, fingernails & nail polish, accidental dings from walls or other vehicles, weather exposure, children, etc.
Protect this area with PPF!
Paint Protection Film Kits
Benefits of Paint Protection Film
Skip frequent washes with the product that repels dust, dirt, and grime. Any dirt that is picked up is easily wiped off, reducing your car maintenance time with better results!
Sunlight can cause real damage to a paint job, leaving it looking dull and drab. PPF blocks harmful UV rays, preventing fading.
You'll probably want to eventually sell your vehicle for a better model. PPF maintains your car resale value by protecting the paint finish!
Redoing or repairing paint can be extremely costly. And all the money you spend on car washes and waxes adds up! Save money by investing in Paint Protection Film.
 PPFs have self-healing properties from the multiple layers that protect the pain and heal surface-level damage. Scratch-resistant  coating returns to the lowest energy state when in contact with heat (warm water or sunlight.)
Paint Protection Film is ideal for all vehicle makes and models. The film adheres to each curve and corner, insuring an indetectable shield no matter what type of vehicle it's being fitted to!
Why PPF vs. Ceramic Coating?
Ceramic coatings don't offer the same level of protection. Depending on the ceramic coating product you choose, life expectancy can be anywhere from 1-4 years. Reaction integrates the easy clean benefits of ceramic coating with the self-healing properties of a paint protection film.
See the difference in a surface covered in PPF (left) and the same surface coated with ceramic (right.) Both were scratched with a key and the results are dramatically different.